Passion for Fitness is your one-stop-shop for getting you to your personal fitness goals! PFF has the breadth of services you want—Honking™, High Intenstive Interval Training [HIIT], one-on-one personal training, small group training, kettlebell training, fitness meal plans and other weight management tools, strength training, active restore for pre- and post-rehab, and much more. Exceptionally, PFF makes this succeed through our attention to your unique needs, program, and progress through the support and accountability that our training team supplies. This is your place for success!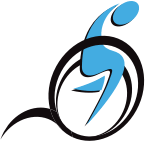 Passion for Fitness is a Chester County based private personal training company.
Our personal trainers create customized fitness regimens combining a number of protocols to boost your mobility, stability, strength, stamina and improve your overall health – regardless of your current fitness level. Each FOCUS personal trainer offers a comprehensive selection of both traditional and cutting-edge exercise disciplines. The FOCUS approach is uniquely geared to challenge and motivate you, encouraging and jump-starting your immediate and long-term fitness goals.
We have designed a patented HIIT Trainer that has caused a community craze and a fun sweaty addition in our blended Group training.
We focus on endurance and sound body technique according to the client's movement behavior and athletic development. We build on this by increasing your strength levels. We polish and hone your skills giving you the ability for high performance. We believe that all people should have access to great information and
instruction in the effort to better their lives and bodies through fitness. we strive to lead people down a healthy path, and to provide great training in a fun, challenging environment.
Passion for fitness provides an integrated and personalized approach to weight loss, weight management, health, and healing. We work with you to create an individualized plan based on your current needs. This plan will be designed to allow you to achieve your goals while fitting into your lifestyle and food preferences. Learn to become your best, feel better, and achieve vibrant health through nutritional choices.
Big box places will fit you into their program; we fit our program for your needs, your goals, and your safety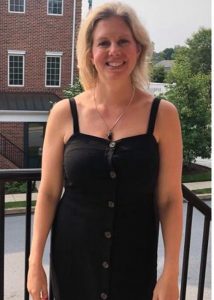 Heather Devine

I went from 148lbs down to 138lbs! The PFF team has really helped me to be accountable for working out regularly & for being more conscious of what to eat…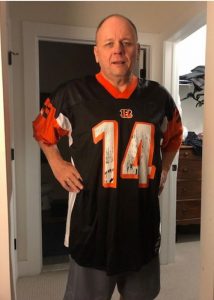 Michael Mease

I contacted Passion for Fitness One year ago weighing 280 lbs and now weigh in at 206. The difference is not the weight but the health…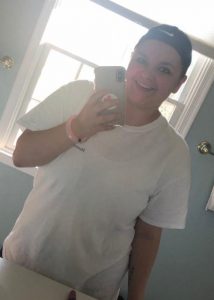 Anna Lambert

When I was younger, I ate a lot, especially junk food. As I got older, I started to gain weight. This is when I started to feel self-conscious…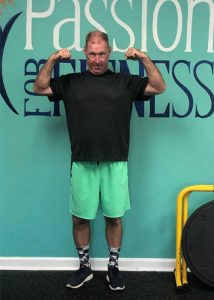 Ted Tretheway

Ted came to PFF after his wife pestered him to go see Joe. Ted complained of knee and shoulder pain after years of abuse…
Download Our On-Demand Workout App
Choose from our extensive library of on demand videos to work out anytime!