Our mission is helping all people lead safer, healthier lives regardless of their current physical condition. We do not waver in our efforts making tools and methods to advance safe performance of the human body. We are expert at helping the feeble become sturdier, the broken spirited alive again, and the strong bodies more durable. Our goal for our members is not a number on the scale or how many calories they burn, but an empowered spirit and a quality of life they have cultivated and admire.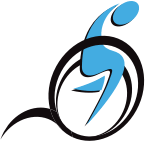 This is the Official Blog of Passion for Fitness
Chances are, you've experienced large gyms…machines everywhere, with people all around performing various different exercises. Traditional gyms are a good place for beginners who are trying to develop a fitness mindset. You can show up whenever you want and work out for as long as you like. However, without proper and professional guidance, it becomes difficult to hone in on your fitness goals. This is why many people choose to work out with a personal trainer. A growing trend is opting for studio-based personal training services as well.
Both approaches have elements that help you stay healthy and in shape. However, your fitness level, commitment to working out regularly, and your aim to accomplish specific health goals will determine which option is right for you.
A gym-based personal trainer works out of a health club or gym. They have your best intentions in mind, but often their services are tweaked to benefit the gym. This means that despite being allocated to you, they are required to devote time to all gym members, so they may not be in a position to design a tailored workout plan specifically for you. 
Gyms are excellent places for aspiring personal trainers to begin their careers. They have access to potential clients and gain experience. Taking gym-based personal training sessions are good if:
You are in good shape,

You already have a basic routine, and

You can work out effectively with minimal pointers.
Studio-based personal training services: 
What does a personal trainer do?
A personal trainer in a private studio significantly changes the workout dynamic. These training professionals are exclusive to you, paying attention to your individual requirements in a one-on-one private setting. Their qualifications allow them to design and execute a specific program tailored to your personal fitness goals and carefully take your fitness level, medical history and your unique personal situation into consideration.
Personal training one-on-one provides a more private and personalized workout environment. Your trainer hones in on your specific individual needs and abilities, producing  highly effective workout sessions. As a result, one-on-one private sessions result in more muscle gain, steady weight loss, and better overall fitness results. Most importantly, this is accomplished without injury or any compromise to the body.
What does a personal trainer do differently than a gym-based trainer?
Studio-based personal trainers provide much more of an individualistic approach to each workout. Unlike gym-based trainers, they have the ability to focus training sessions on what works best for your body while considering many variables such as muscle imbalances, previous injuries, diet and specific weight loss goals. They are able to provide personalized lifestyle suggestions as well as motivation to make consistent healthy lifestyle choices.
Personal training near me – Is 30 minutes of personal training enough?
How much time you spend in a personal training session depends on many factors, such as age, endurance, injuries and goals. An elite athlete will obviously spend more time training than a 65 year old individual who wants to gain strength and stability. However, your trainer can sit down with you and figure out the right amount of training sessions that will realistically meet your expectations and health goals. At Passion for Fitness, our experienced trainers will help you reach all your fitness goals, no matter where you are in your fitness journey. Contact us for a free consultation today!